670510 - Letter to Bank of Baroda (Delhi) written from New York
From Vanisource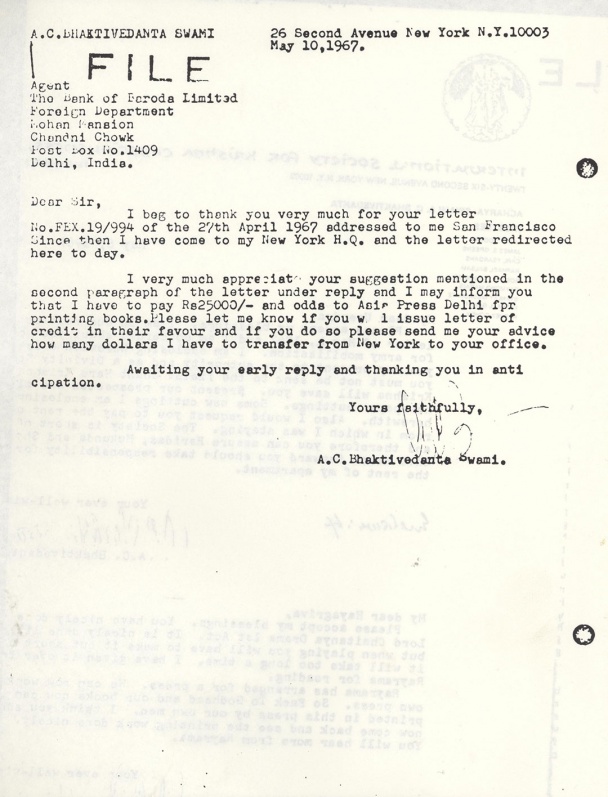 A.C. BHAKTIVEDANTA SWAMI
26 Second Avenue New York N.Y. 10003
May 10, 1967.



Agent
The Bank of Baroda Limited
Foreign Department
Mohan Mansion
Chandni Chowk
Post Box No. 1409
Delhi, India.

Dear Sir,
I beg to thank you very much for your letter No. FEX.19/994 of the 27th April 1967 addressed to me San Francisco. Since then I have come to my New York H.Q. and the letter redirected here today.
I very much appreciate your suggestion mentioned in the second paragraph of the letter under reply and I may inform you that I have to pay Rs 25000/- and odds to Asia Press Delhi for printing books. Please let me know if you will issue letter of credit in their favour and if you do so please send me your advice how many dollars I have to transfer from New York to your office.
Awaiting your early reply and thanking you in anticipation.