700228 - Letter to Bank of Baroda Delhi written from Los Angeles
From Vanisource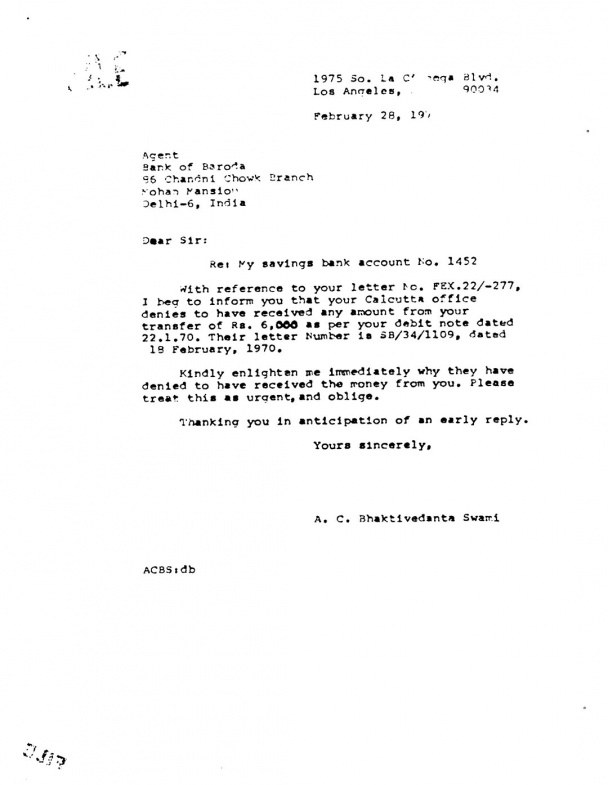 1975 So La Cienega Blvd.
Los Angeles, Cal. 90034
February 28, 1970

Agent
Bank of Baroda
86 Chandni Chowk Branch
Mohan Mansion
Delhi-6, India

Dear Sir:
Re: My savings bank account No. 1452
With reference to your letter No. FEX.22/-277, I beg to inform you that your Calcutta office denies to have received any amount from your transfer of Rs. 6,000 as per your debit note dated 22.1.70. Their letter Number is SB/34/1109, dated 18 February, 1970.
Kindly enlighten me immediately why they have denied to have received the money from you. Please treat this as urgent, and oblige.
Thanking you in anticipation of an early reply.
Yours sincerely,



A.C. Bhaktivedanta Swami


ACBS:db