710215 - Letter to Central Bank of India written from Gorakhpur
From Vanisource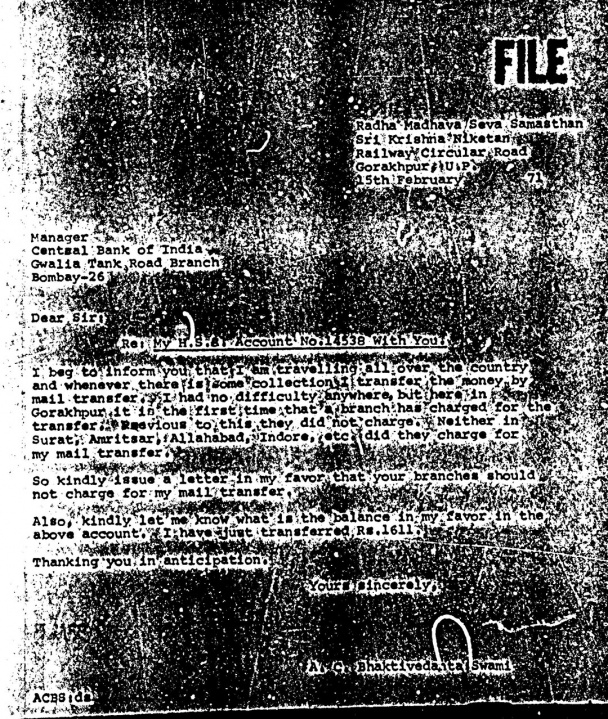 Radha Madhava Seva Samarthan
Sri Krishna Niketan
Railway Circular Road
Gorakhpur; U.P.
15th February           71

Manager
Central Bank of India
Gwalia Tank Road Brank
Bombay-26

Dear Sir:
Re: My H.S.B. Account No. 14538 with You.
I beg to inform you that I am travelling all over the country and whenever there is some collection I transfer the money by mail transfer. I had no difficulty anywhere, but here in Gorakhpur it is the first time that a branch has charged for the transfer. Previous to this they did not charge. Neither in Surat, Amritsar, Allahabad, Indore, etc. did they charge for my mail transfer.
So kindly issue a letter in my favor that your branches should not charge for my mail transfer.
Also, kindly let me know what is the balance in my favor in the above account. I have just transferred Rs. 1611.
Thanking you in anticipation.
Yours sincerely,


A.C. Bhaktivedanta Swami
ACBS:ds