730330 - Letter to Cyavana written from Bombay
From Vanisource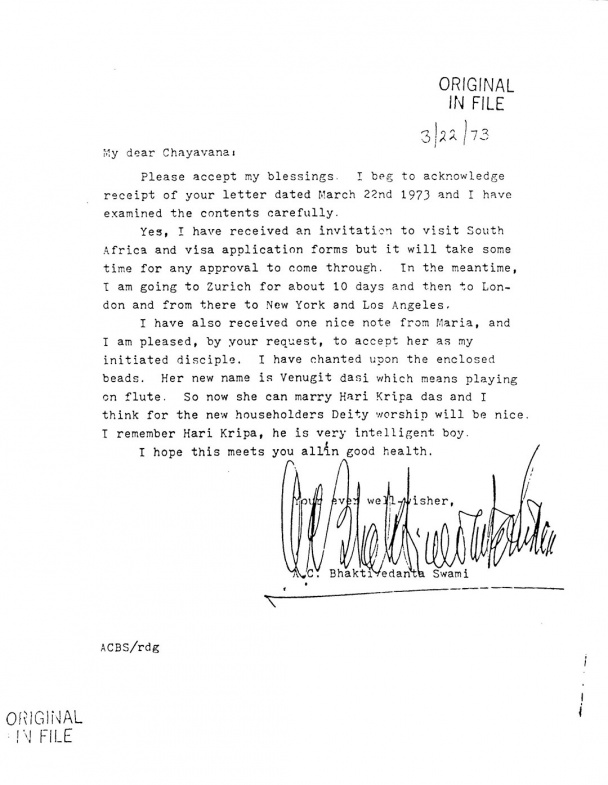 3/22/73 [handwritten]

My Dear Chayavana:
Please accept my blessings. I beg to acknowledge receipt of your letter dated March 22nd 1973 and I have examined the contents carefully.
Yes, I have received an invitation to visit South Africa and visa application forms but it will take some time for any approval to come through. In the meantime, I am going to Zurich for about 10 days and then to London and from there to New York and Los Angeles.
I have also received one nice note from Maria, and I am pleased, by your request, to accept her as my initiated disciple. I have chanted upon the enclosed beads. Her new name is Venugit dasi which means playing on flute. So now she can marry Hari Kripa das and I think for the new householders Deity worship will be nice. I remember Hari Kripa, he is very intelligent boy.
I hope this meets you all in good health.