730808 - Letter to Kirtanananda written from Bhaktivedanta Manor, UK
From Vanisource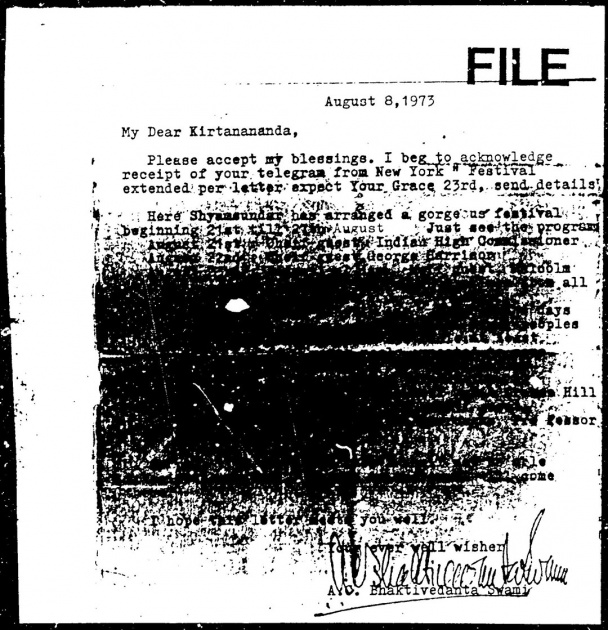 August 8, 1973

My Dear Kirtanananda,
Please accept my blessings. I beg to acknowledge receipt of your telegram from New York "Festival extended per letter expect Your Grace 23rd, send details"
Here Shyamasundar has arranged a gorgeous festival beginning 21st till 27th August. Just see the program.
August 21st: Chief guest, Indian High Commissioner
August 22nd: Chief guest, George Harrison
August 23rd: Ecumenical day, chief guest, Malcolm Muggeridge and representatives from all faiths.
August 24th: Young people's day, advertised 4 days before the event on all young peoples programmes on BBC radio. At least 5000 young people expected to come.
August 25th: Businessman's Day, chief guests Mr. Toyoto, and Baron Rothschild
August 26th: Neighbor's Day, chief guest Graham Hill
August 27th: Intellectual's Day, chief guest, D. Wayne, William Burroughs, Professor Alister Hardy.[unclear]
So please excuse me because I shall not be able to come there. When I return to America I will come there.[unclear]
I hope this letter meets you well.