741126 - Letter to Attorney General's Department written from Bombay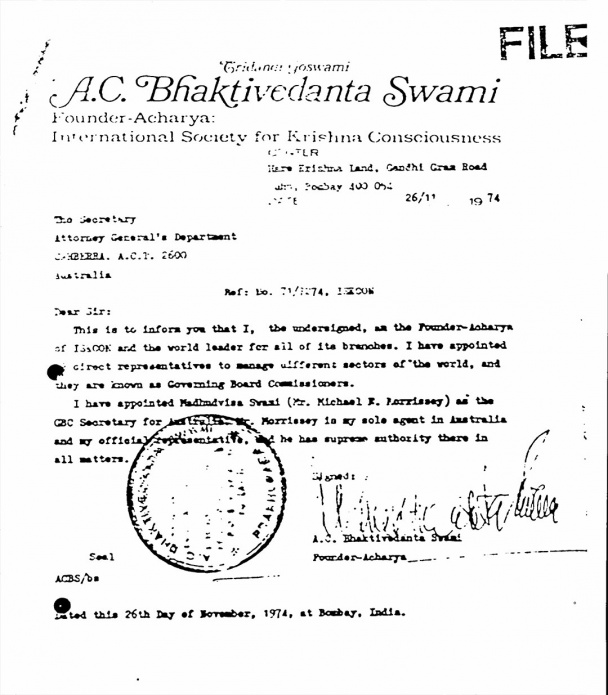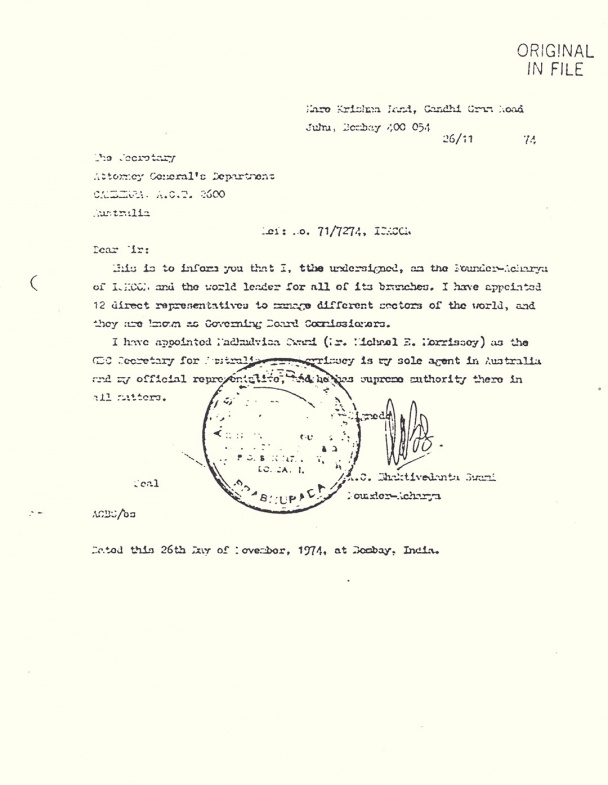 Tridandi Goswami
A.C. Bhaktivedanta Swami
Founder-Acharya:
International Society for Krishna Consciousness
CENTER:
Hare krishna Land, Gandhi Gram Road
Juhu, Bombay 400 054
DATE                           26/11       1974
The Secretary
Attorney General's Department
CANBERRA, A.C.T. 2600
Australia
Ref: [unclear]74 ISKCON
Dear Sir:
This is to inform you that I, the undersigned, am the Founder-Acarya of ISKCON and the world leader for all of its branches. I have appointed 12 direct representatives to manage different sectors of the world, and they are known as Governing Board Commissioners.
I have appointed Madhudvisa Swami (Mr. Michael E. Morrissey) as the GBC Secretary for Australia. Mr. Morrissey is my sole agent in Australia and my official representative, and he has supreme authority there in all matters.
Signed:



A.C. Bhaktivedanta Swami
Founder-Acarya
Seal
ACBS/bs

Dated this 26th Day of November, 1974, at Bombay, India.