751020 - Letter to Siddha Svarupananda written from Johannesburg
From Vanisource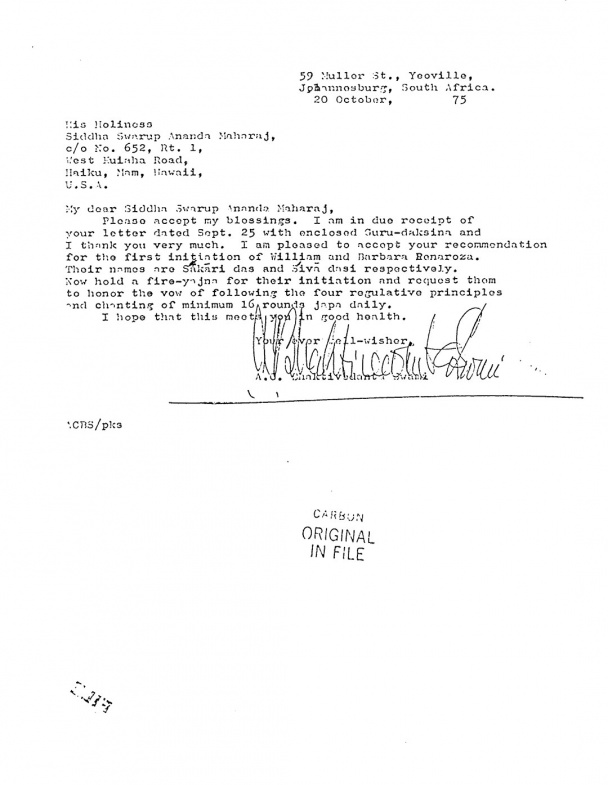 59 Muller St., Yeoville,
Johannesburg, South Africa.
20 October,             75

His Holiness
Siddha Swarup Ananda Maharaj,
c/o No. 652, Rt. 1,
West Kuiaha Road,
Haiku, Mam, Hawaii,,
U.S.A.
My dear Siddha Swarup Ananda Maharaj,
Please accept my blessings. I am in due receipt of your letter dated Sept. 25 with enclosed Guru-daksina and I thank you very much. I am pleased to accept your recommendation for the first initiation of William and Barbara Renaroza. Their names are Sakari das and Sivadasi respectively. Now hold a fire-yajna for their initiation and request them to honor the vow of following the four regulative principles and chanting of minimum 16 rounds japa daily.
I hope that this meets you in good health.