751114 - Letter to Mr. K.L. Trivedi written from Bombay
From Vanisource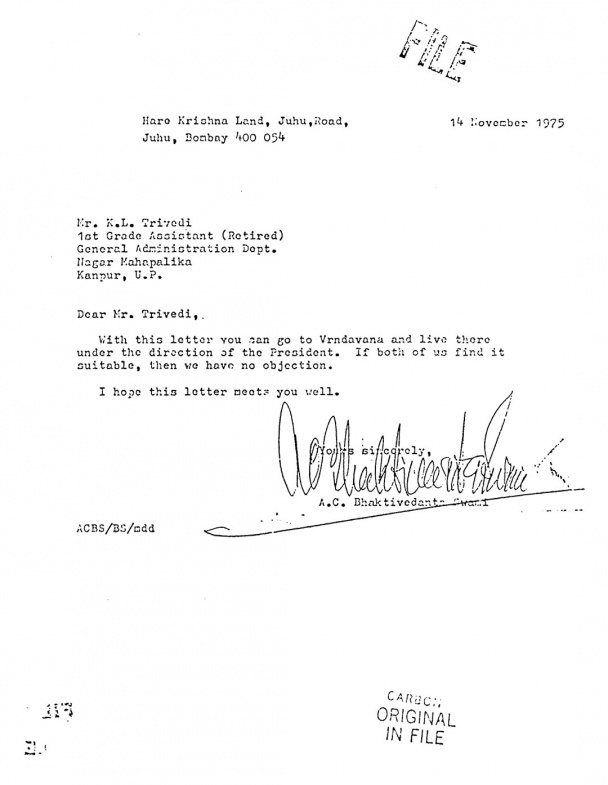 14 November 1975
Hare Krishna Land, Juhu Road,
Juhu, Bombay 400 054



Mr. K.L. Trivedi
1st Grade Assistant (Retired)
General Administration Dept.
Nagar Mahpalika
Kanpur, U.P.

Dear Mr. Trivedi,
With this letter you can go to Vrndavana and live there under the direction of the President. If both of us find it suitable, then we have no objection.
I hope this letter meets you well.


Yours sincerely,



A.C. Bhaktivedanta Swami

ACBS/BS/mdd