760518 - Letter to Jamadagni written from Honolulu
From Vanisource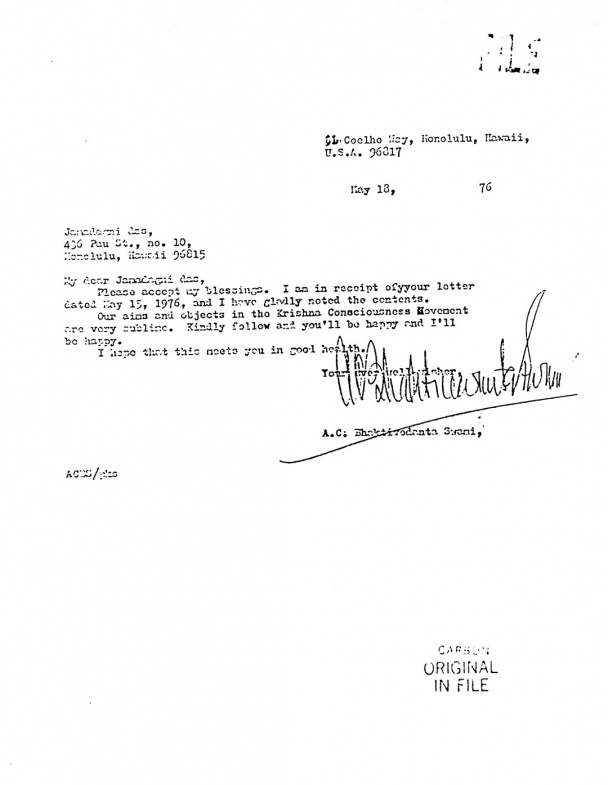 51 Coelho Way, Honolulu, Hawaii,
U.S.A. 96817
May 18,      76
Jamadagni das,
496 Pau St., no. 10,
Honolulu, Hawaii 96815

My dear Jamadagni das,
Please accept my blessings. I am in receipt of your letter dated May 15, 1976, and I have gladly noted the contents.
Our aims and objects in the Krishna Consciousness Movement are very sublime. Kindly follow and you'll be happy and I'll be happy.
I hope that this meets you in good health.
Your ever well-wisher,



A.C. Bhaktivedanta Swami
ACBS/pks